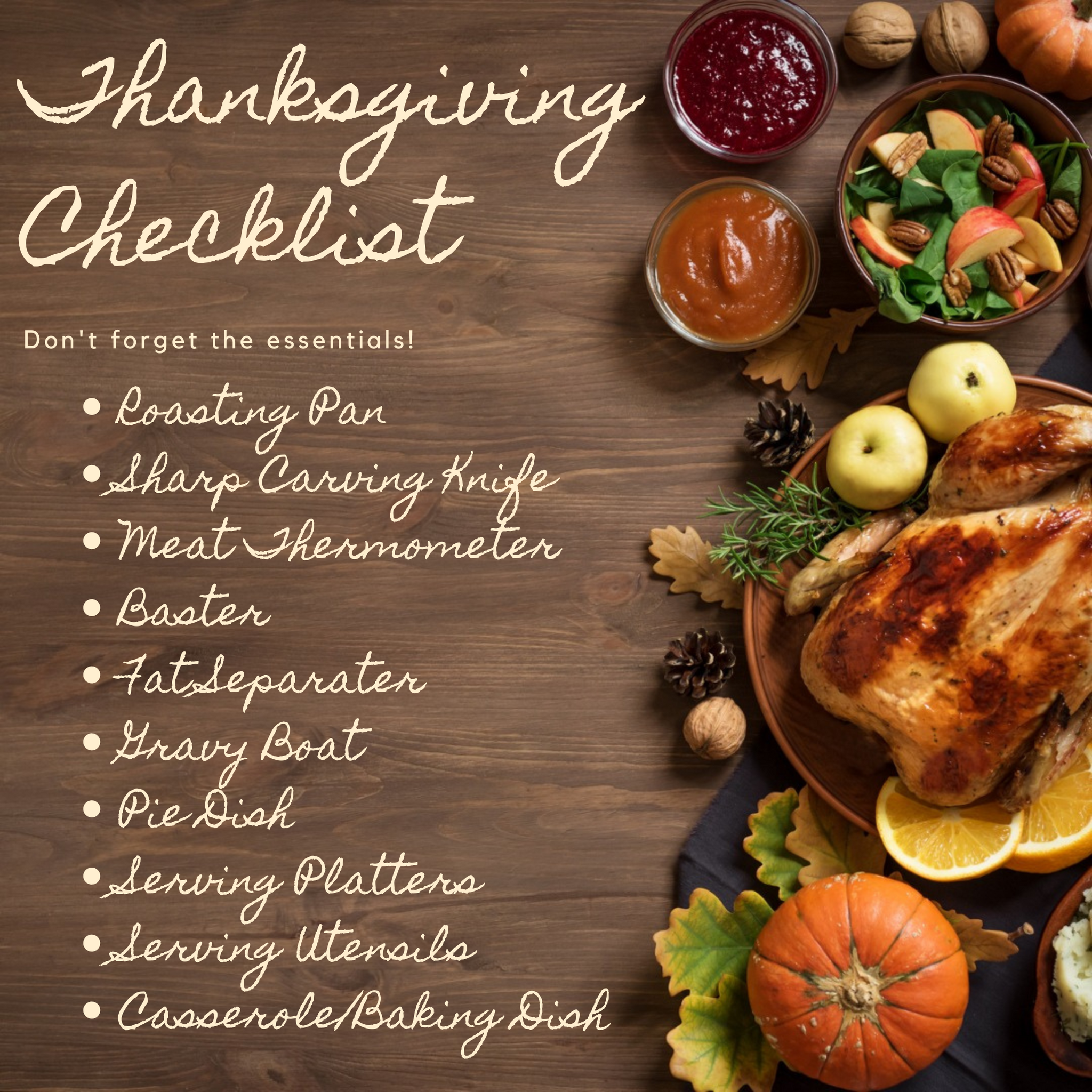 Thanksgiving Checklist
A COVID Thanksgiving is going to look a bit different than our traditional holiday feast.  In fact, many may be cooking their very own holiday meal for the first time.  Whether you're new to the experience or a seasoned pro, sometimes a checklist can be a helping hand.  Naturally the list could go on and on when you start adding things like candles, table cloths etc, but this list of essentials should help you get the meal to the table.
We're happy to guide you or tell you about the products that we love.  Pop in anytime during store hours, drop us an email, or give us a call.  We'd love to help.
Wishing you and your family a very happy Thanksgiving!
 - From the Staff at Britannia Kitchen & Home