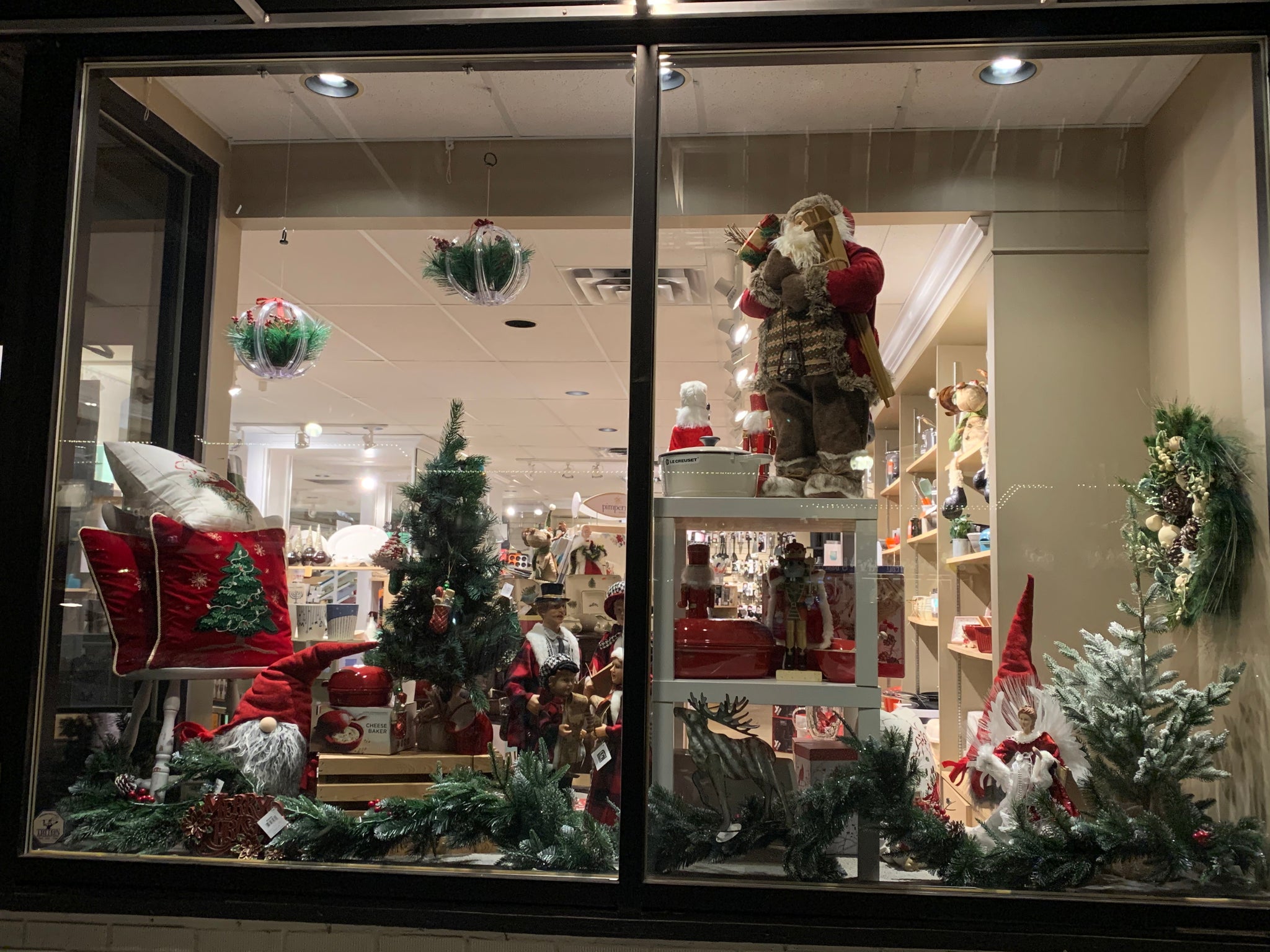 Getting "Holiday-ready" at Britannia Kitchen & Home
Christmas time is always magical at Britannia Kitchen & Home.  Lots of unique and festive items make their way to our shop floor and staff has a great time helping customers select pieces for gifts or their own home.  What many don't realize is the retail journey behind getting "Holiday-ready".
 A large chunk of our buying actually takes place in January.  It's surprisingly a great time to do the ordering as Christmas is fresh in our minds and we can remember what sold well, what didn't and what products customers had been asking for. 
 Traditionally we attend the Toronto Gift Fair and visit the showrooms of some of our giftware vendors who have them beautifully decorated in their numerous Christmas themes.  We narrow it down to a few "looks" and commit to orders for shipping beginning in July/August.  The rest of our buying occurs throughout the spring as the various vendors launch their holiday line up.  Some of the manufacturers review their January orders and eliminate the least popular items from their lineups.  This means that we don't necessarily receive everything that has been ordered but we don't know until our shipments turn up.
 Beginning later in the summer the shipments start to arrive.  It's always fun to unpack the boxes to see what comes in.  We check everything for damages, add the products to our point of sale system and price them and the pack them back up for offsite storage.  If you've seen us unpacking nutcrackers and Santa's in July, that's what we're up to!
 Leading up to our Christmas launch there are lots of doubts and second guessing.  Did we order enough?  Too much?  Did we order the right products?  It's very difficult to judge until we see all the products together.  The day of launch we rent a van and haul all of the boxes into the store from storage, along with Christmas trees and extra display fixtures.  For the last few years we have been beginning at close of business on a Sunday and the whole staff comes in to help unpack boxes and setup.  With so many boxes and loads of packaging on breakable items, we have one person dedicated to recycling and cardboard management.  Others decorate trees and string lights.  We order dinner in and have a fun evening of it.   By the end of the evening we try to have a beautiful place for our customers to come and enjoy a browse.
 We worked on our Christmas launch over the weekend and we're excited to say that we're "Holiday-ready"!  We'd love to have you in for a browse.