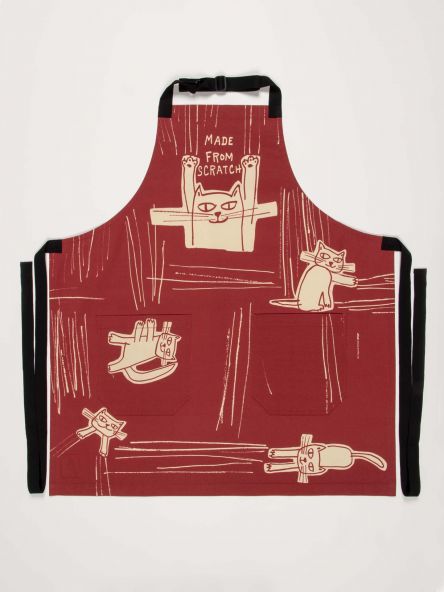 Numerous New Spring Things
Finally, March is here, and we can FEEL spring in the air!  Happily we've brought in some great new products to give your kitchen and home that little boost of energy you need to tackle the spring tasks of cleaning, purging and organizing.
 Cheeky Textiles: Check out our edgy new kitchen textiles, and get eyebrow-raising guffaws from aprons, dishtowels and oven mitts like you've never seen before! 

Yes, there are a few naughty words here and there, so we'll be sure to display them out of the eyes of the kiddies.  But every cook needs a little spice now and then!
Better than "new car" smell! Your home deserves its own elegant scent that is not determined by the pets or shoes at the front door. Lampe Berger has rebranded as Maison Berger, reflecting a new direction in designer home fragrances, and its "unique place of creation and inspiration". 
Their diffusion products not only purify the air but give an incredible flood of lovely new aromas.  Try them in store – we have dozens and dozens of scents to test.
Sleek Sizzle Lighters. The perfect gift for the hard-to-buy-for, or a treat just for you,  these are gorgeous lighters like you've never seen before.
There's no fuel to run out, just a high-tech electric arc that emerges off the tip to light anything you need. Charging off a standard USB port, it's perfect for someone with a home full of candles.  It's also totally wind proof, and elegantly styled.  
Small Batch Fruit Preserves. Canadian made on Salt Spring Island, BC these delightful jam preserves are created in some of the most unusual flavours– blending sweet, savoury and spicy.  
Some of our favourites are rhubarb & apple, peach & pepper, spicy tomato and hot mango and onion & thyme.  Great paired with light crackers, brie or your favourite cheese, or on sandwiches or burgers.  Ask us for a sample next time you drop in!
In other news, we recently added all our staff photos and bios to our "About" page so you can find out just how "well seasoned "our  team is here! We really know our way around home entertaining, and are very happy to help you make your occasions special.  And in case you missed it, that's what we mean by our new slogan:  "making moments unmissable".
Happy Spring to you and your family!