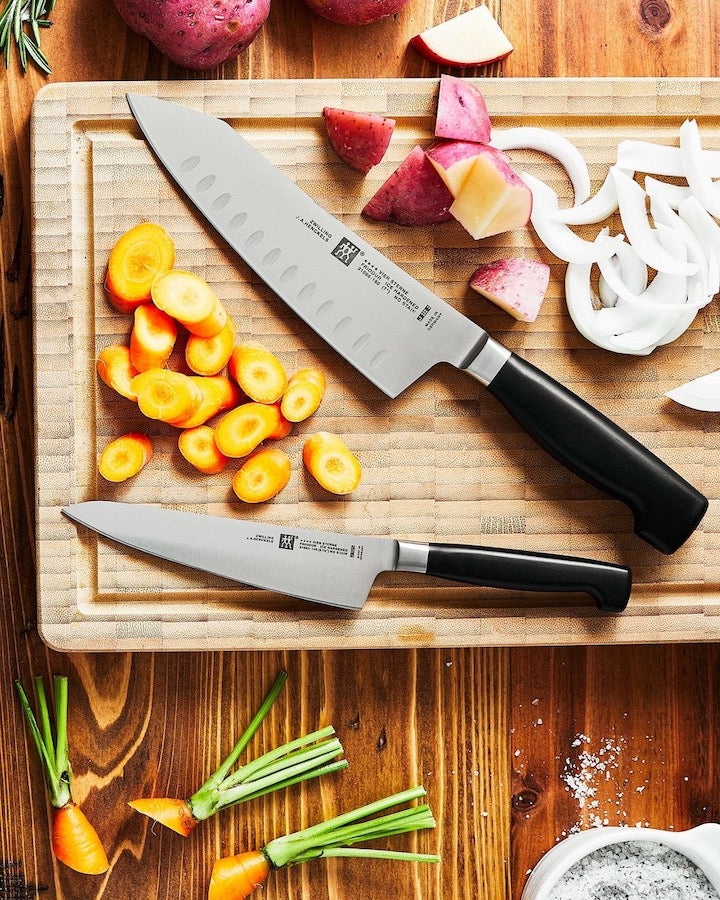 5 Ways You're Destroying Your Knives
Are your knives dulling quickly?  Perhaps you're guilty of one or more of these poor habits.
Gathering food with your knife – gathering chopped food to move it from the cutting board to your pan or serving dish dulls the blade of your knife.  Instead, use the back of the blade or a food scraper.
Using glass cutting boards – glass cutting boards are easy to clean, non-porous and won't harbour harmful bacteria.  The downside is that they are terrible for your knives.  Glass is very hard and rapidly dulls knives.  It could even cause them to chip or break.
Putting knives in the dishwasher – hand wash your knives.  The jets and the corrosive detergents quickly dull your blades.  Further, dry them thoroughly with a hand towel.  Air drying could cause rusting.
 Storing your knives improperly – Storing knives loosely in a drawer allows them to bang into other utensils and dulls the blades.  A knife block or drawer tray designed for knives keeps knives securely stores and prolongs the sharpness.
 Not sharpening your knives – many consider knife sharpening a mysterious and scary process.  In the internet age it's easy to find instructional videos showing how to properly sharpen knives.  We carry knife sharpeners for sale and periodically hold knife sharpening days where you can bring in your knives to have them professionally done.