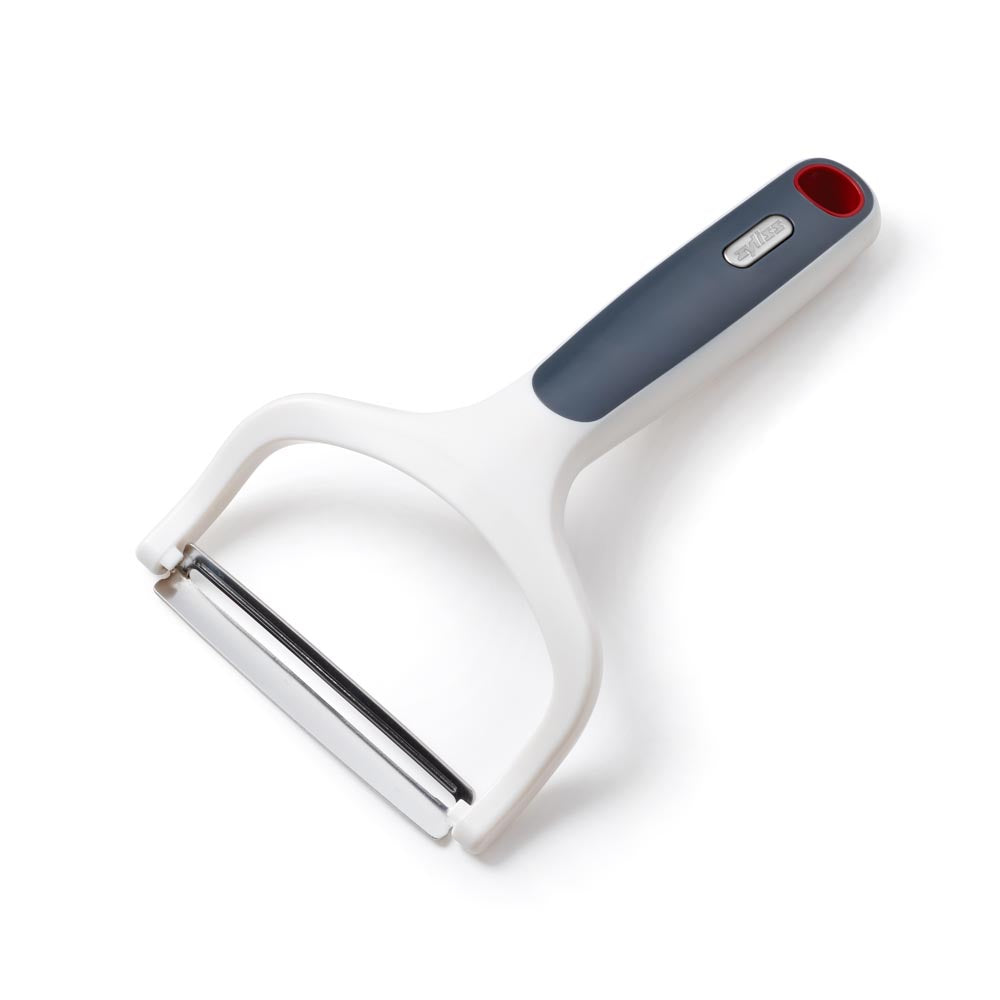 Zyliss Smooth Glide Wide Peeler
The Zyliss Smooth Glide Wide Vegetable Peeler is designed to reduce peeling time while creating perfect peels of egg plant, sweet potatoes, cabbage, potatoes and all other vegetables. This peeler features wide, acid-etched stainless steel blades that will cut peeling time in half. Comfort has been addressed via the inclusion of an ergonomic enhanced body. This means that the wide peeler is tailor-made to fit the hand comfortably. A hanging loop has been included for convenient storage. The Zyliss Smooth Glide Wide Peeler is a versatile vegetable tool that deserves a home in every kitchen.

Focusing on functionality, durability, design, cleanliness and safety, Zyliss has relied upon a heritage of excellence that began in Switzerland over 60 years ago. Building on this time-held tradition, the company has advanced to produce and distribute kitchen equipment that is world-renowned. Zyliss has pioneered the design of more than 200 kitchen essentials, with quality and engineering that cannot be duplicated.

The Zyliss Guarantee ensures that all products remain free from defects in material and workmanship for 5 years on manual appliances.

PRODUCT DETAILS

Care Instructions: Dishwasher Safe
Warranty: 5 Years
Dimensions (W x H x L): 4.53 x 7.48 x 1.97 in.
Weight: .19 lbs.