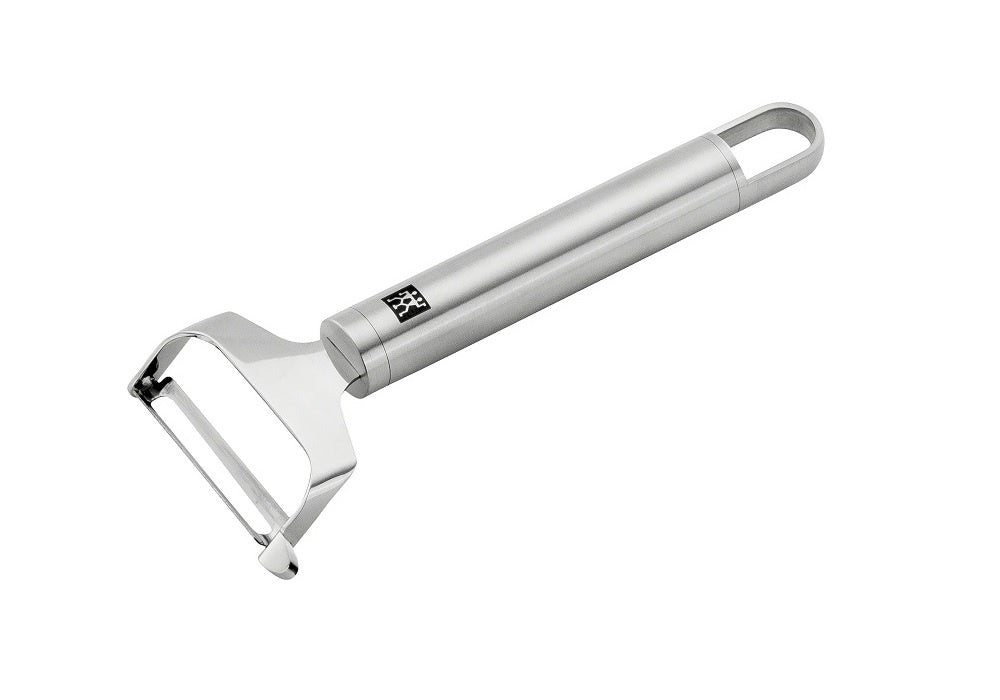 Zwilling Pro Swivel Y-Peeler
The Zwilling Pro series presents a line of kitchen gadgets, setting absolute standards in functionality, quality and design. The design by Matteo Thun and Antonio Rodriguez perfectly combines uncompromising functionality and minimalistic elegance. All Zwilling Pro gadgets are made with premium, stainless steel for exceptional durability. The elegant, ergonomic handles make working in the kitchen both simple and effortless. The entire series is dishwasher-safe and corrosion-proof so that you can enjoy it for a long time.
Features and Benefits:
Made of premium, stainless steel and heat-resistant silicone for exceptional durability
Ergonomic, two-toned 18/10 stainless steel handles ensures optimal resistance to discoloration and corrosion
Dishwasher safe
The minimalistic design by Matteo Thun and Antonio Rodriguez complements your kitchen interior
Appealing ! ;)
We love this little vegetable peeler. It's a bit of a splurge, but after a few years of working with something much cheaper and flimsier, it was worth investing on this! It has a nice weight to it, does a great job (of its only job), and is dishwasher safe. We're very happy with this product!