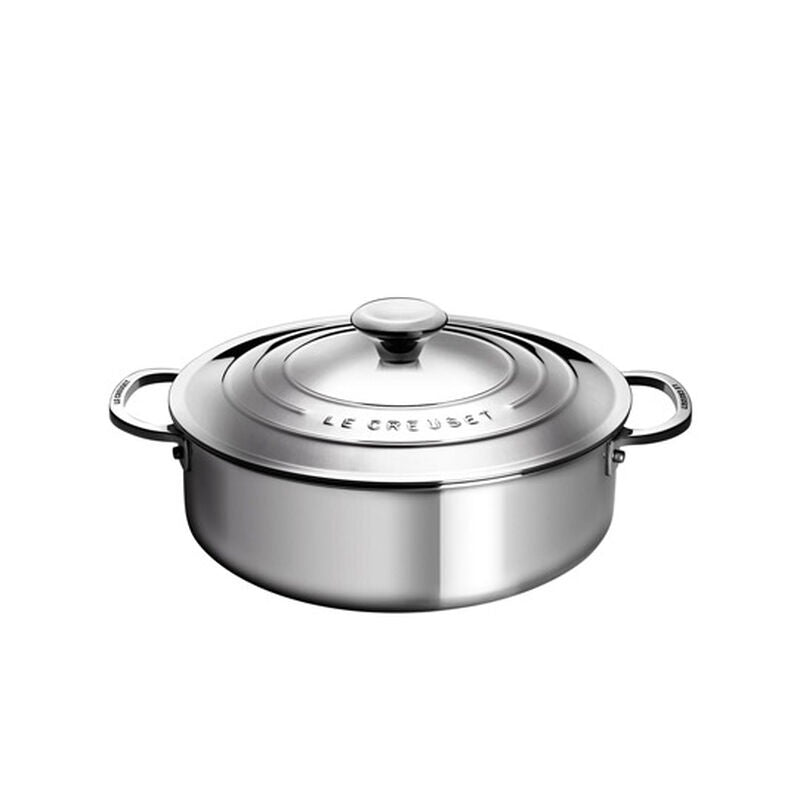 Le Creuset Stainless Steel Rondeau 4.3L
The Stainless Steel Rondeau is beloved for its versatility and ability to hold liquid for poaching and braising. This piece of cookware offers a shallow cooking surface, helping evaporate liquids to make meals more intensely flavoured. Its stainless steel lid has a built-in steam vent to prevent overflow, locking in heat and moisture.
Le Creuset's Stainless Steel cookware is designed to withstand higher temperatures and is built with premium materials. The Rondeau's three-layer construction is made from a proprietary blend of professional-grade materials, including a heat-responsive aluminum core. This piece of cookware is extremely durable and built to last everyday use without the fear of scorching.
The Stainless Steel Rondeau can be used for a variety of cooking techniques and recipes, but is ideal for braising and sautéing vegetables, or for preparing perfectly tender poultry dishes.