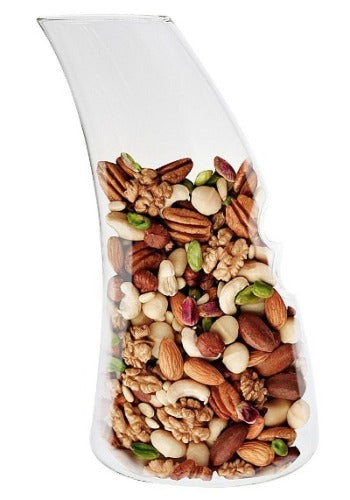 We have run out of stock for this item.
Ban-the-bowl with Snak Carafe! Your hand isn't in the treats…the treats are in your hand! Snak Carafe lets you enjoy snacks hygienically by pouring your favorite nuts or candies straight into your hand instead of sharing from a communal bowl. Share snacks not germs! 
Elegant, hygienic and ergonomic way to serve nuts and snacks instead of a communal bowl - perfect for parties!
Share snacks on-the-go when traveling
Also makes a great carafe for wine
Capacity: 25 oz; Top-rack dishwasher safe
Full color gift tube - a perfect gift idea!