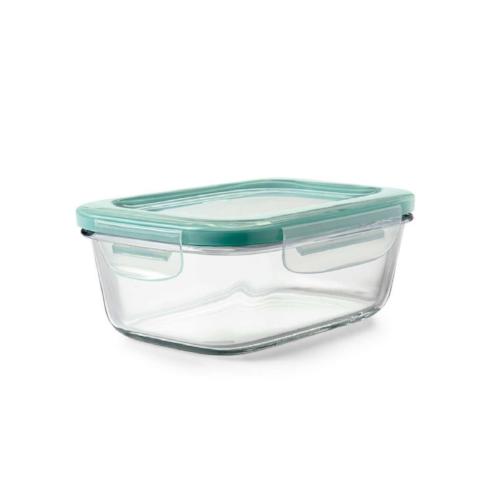 Smart Seal Glass Containers
A glass container for all of your food storage needs
The Smart Seal Glass Food Storage Containers are made of naturally BPA-free borosilicate glass, enabling them to withstand extreme temperature changes without the risk of cracking or shattering. The Smart Seal lids ensure a leak-proof seal, and an elegant design means the Containers can move seamlessly between the oven and the table.
Dimensions:
4oz 4.75"x3.25"x2.25"
3.5 cup 8"x5.5"x3.2"
8 cup  9.5"x6.6"x3.7"