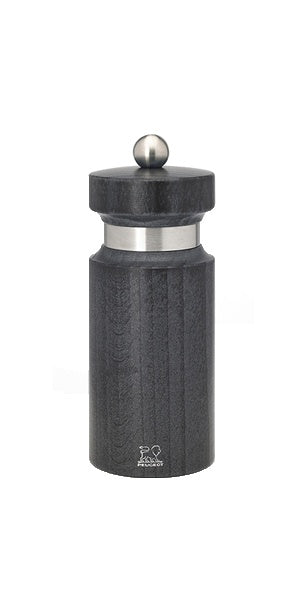 Royan, sober elegance
The Royan grinder is a paragon of beauty, its delicate metallic tint perfectly complementing the beechwood's veins in a highly natural effect. The satin-smooth finish is strikingly set off by the stainless steel ring that recalls its Peugeot origins.
14cm / 5 1/2"
Made in France from wood and stainless steel.  Pepper source: Vietnam.