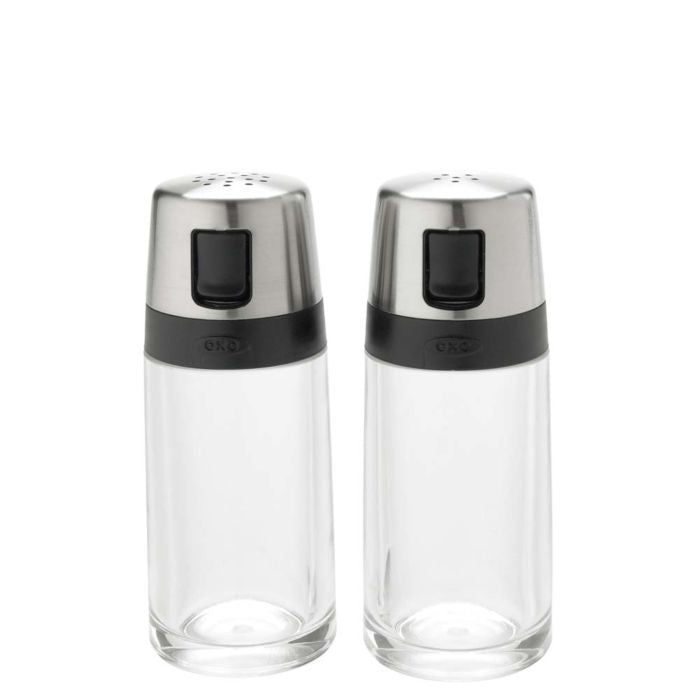 OXO Salt & Pepper Shaker Set
Elegant, simple dispensers that shake or pour with ease
Whether you need a dash of pepper or a whole tablespoon of salt, the Salt and Pepper Shakers offer the versatility needed for seasoning properly and quickly. The hole pattern is perfect for adding a light sprinkle to any dish, and the pour spout neatly dispenses larger quantities.
Use & Care
BPA Free
Stainless Steel
Materials
Stainless steel, Plastic
Dimensions
Salt Shaker: 1.75" x 1.75" x 4.45"
Pepper Shaker: 1.75" x 1.75" x 4.45""