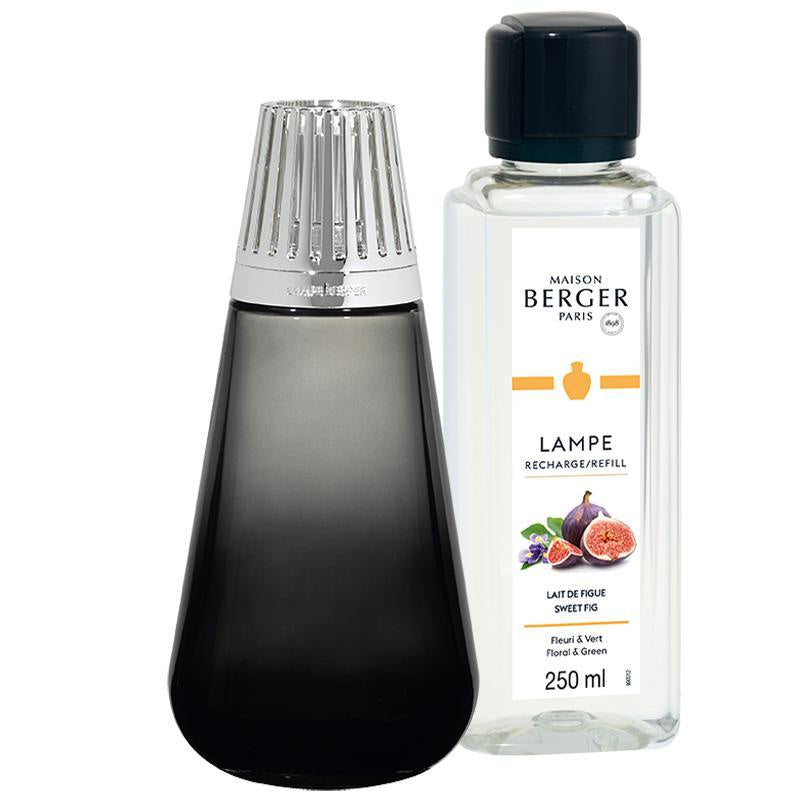 Amphora Lamp Gift Set - Noir
The Amphora Lampe Gift Set in Black, created by designer Armand Delsol, is stately, contemporary, and even futuristic. The metal cap follows the movement of the lampe's vertical lines, leading the eye to its summit, where the bold, fruity Sweet Fig fragrance is diffused. The fragrance opens with the milky sweetness of fig, supported by a black fig body and floral aromas of iris and lotus flower. The composition closes with coconut water and woodsy hints of sandalwood and patchouli. Discover a fragrance reminiscent of Mediterranean shores.

In addition to fragrance, this Amphora Lampe provides air-purifying benefits, as all Lampes Berger do.

Lampe sold in a gift set with accessories: wick-burner, amphora silver diffuser cap, stopper, and funnel + 250ml Sweet Fig home fragrance.