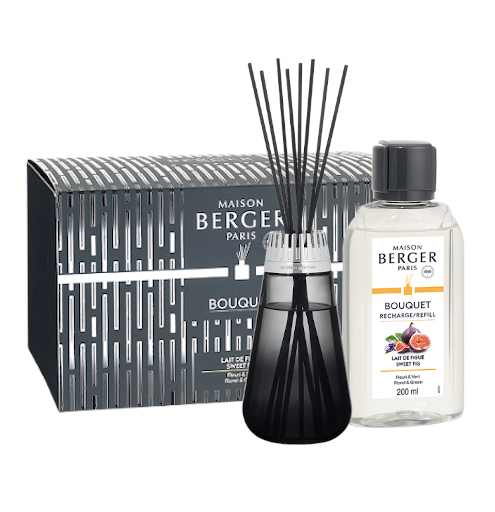 Amphora Bouquet Gift Set - Noir
The Amphora Reed Diffuser in Black is boldly elegant. The translucent glass adds an alluring touch of mystery. The simple design contrasts with the smooth, bold gourmet notes of the fruity Sweet Fig fragrance. Relax with the sweet, milky aroma of fig, the fragrance's star ingredient. The body of the fragrance offers floral aromas of iris and lotus, which accentuate notes of fruity black fig. Base notes of coconut water, patchouli, and sandalwood add sunny warmth. A true medley of fragrance with a surprising and unique intensity will be revealed.
This set contains a gift refill of Sweet Fig.