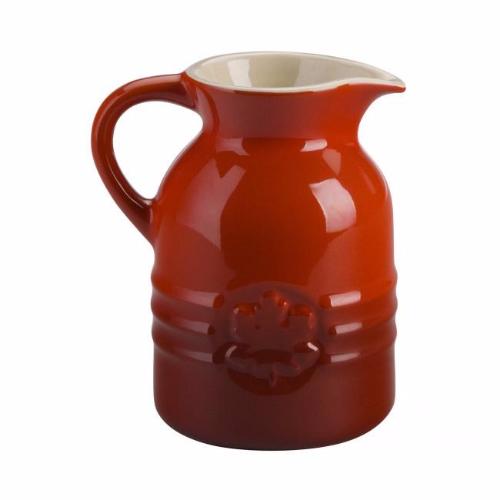 Le Creuset 0.17 L Syrup Jar
The Le Creuset Syrup Jar is ideal for holding syrup for pancakes, waffles, or French toast, and can even be used in the microwave to warm up contents before serving. Featuring a distinctive embossed maple leaf and an easy-to-grip handle, this stoneware Syrup Jar will help you elevate your hosting game.
Crafted with durable stoneware, our Syrup Jar is built to last and is sure to add convenience and character to any countertop or tabletop. Its wide spout ensures drip-free pouring, all-while providing a stylish addition to your kitchen setup.
With a capacity of 0.17 L, this Syrup Jar is perfect for hosting a Sunday brunch in style. Dishwasher-safe and available in a range of Le Creuset's iconic Cerise, our Syrup Jar makes for a great addition to your Le Creuset collection.