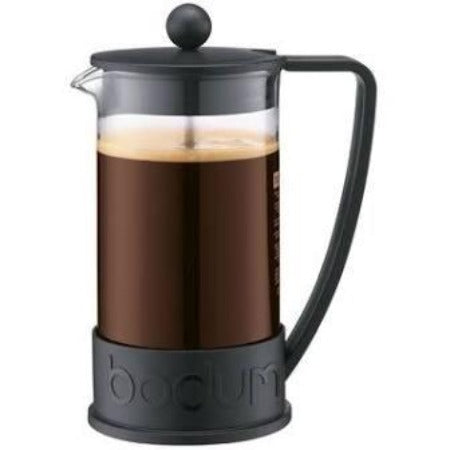 Brazil French Press - 51oz/12 cup
Just add course ground coffee, hot water and press. No paper filters or plastic cups are needed.
The BRAZIL has a heat resistant, borosilicate glass beaker (the standard for all BODUM French press plungers) and a polypropylene handle and base, which make the BRAZIL easy to use and easy to clean.