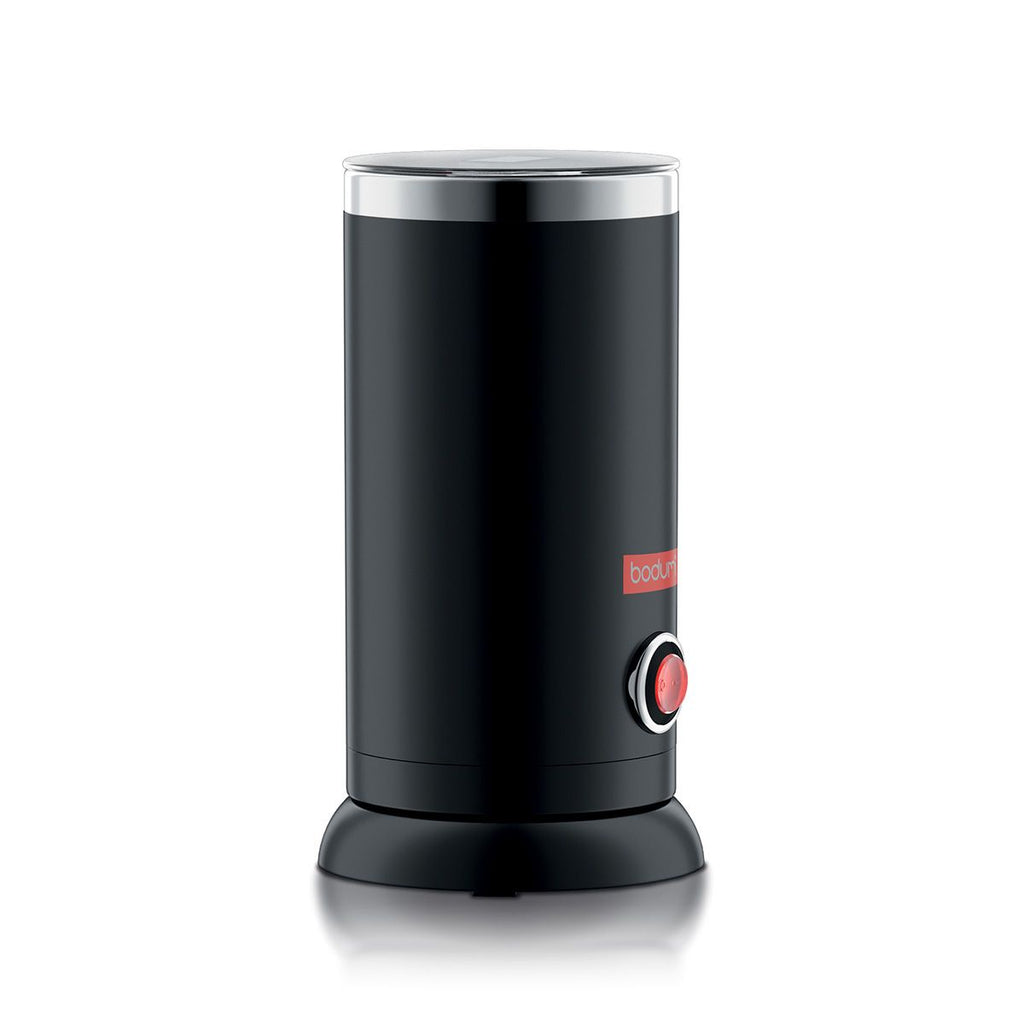 Bodum Bistro Electric Milk Frother
Transform your daily cup of joe into a coffeehouse specialty with our BISTRO electric milk frother. This magical milk foamer ensures all your favourite drinks are at your fingertips, whenever you desire.
For a barista-quality cappuccino, froth cold milk into rich, flavourful foam – simply press the power button, wait around a minute, and your milk will be frothed to perfection at around 70ºC. Alternatively, remove the whisk and you can use the electric milk frother to heat milk for a mouth-watering café latte or an indulgent hot chocolate.
Finished in black, this neat, compact device looks great in your kitchen and it's sure to become a staple of your at-home coffee experience.
Main Features
Compact electric milk frother to create barista-quality coffee at home.
Heats 1 cup (300ml) milk at a time.
Auto shut-off when the milk reaches 70ºC, so it never burns.
When milk left in the device falls below 50ºC, the device automatically switches on to keep foam at the optimum temperature.
Non-stick interior for easy cleaning.
Convenient cord storage in the base.
Finished in black.
Use & Care
Before first use, fill to the MAX with cold water and heat thoroughly. Discard the water and repeat once more, and then it's ready to froth cold milk. Clean after each use. Unplug from the mains and wipe clean with a damp cloth. Never submerge your milk foamer in water, but you can remove the whisk for cleaning.