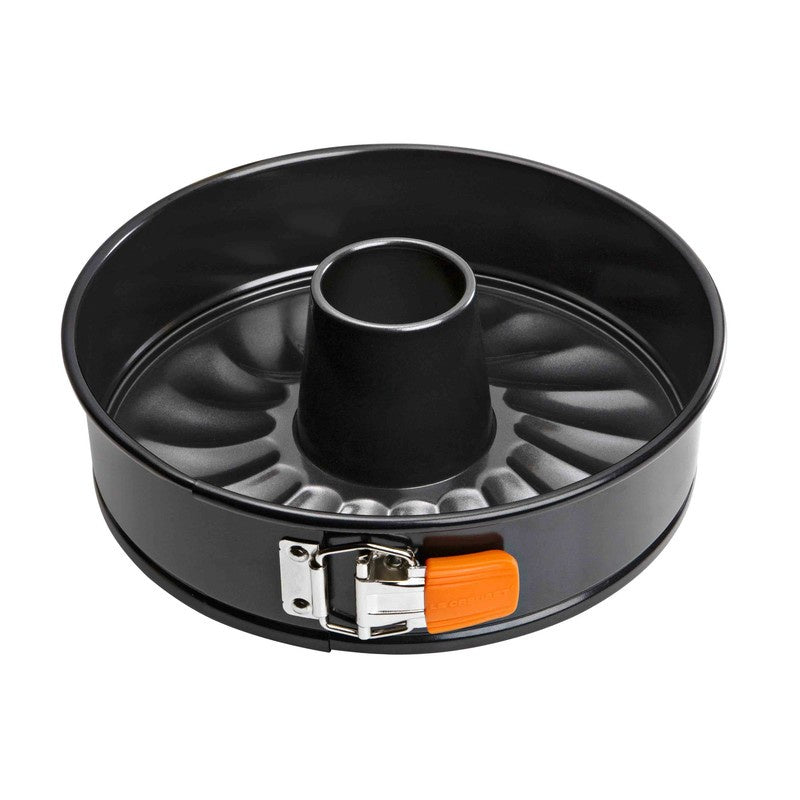 Nonstick Springform Tin with Funnel - 26cm
We have run out of stock for this item.
This 26 cm Springform pan comes with a Bundt pan insert. Simply release the silicone-covered clip to allow the sides to expand, freeing the base so the tin can easily be flipped revealing a perfect Bundt cake!
25.6cmx6.75cm
10"x2.5"
Handwash
Made in China
Heavy Gauge Carbon Steel